Image of Istanbul: Impact of ECoC 2010 on the city image by Evinc Dogan
Body: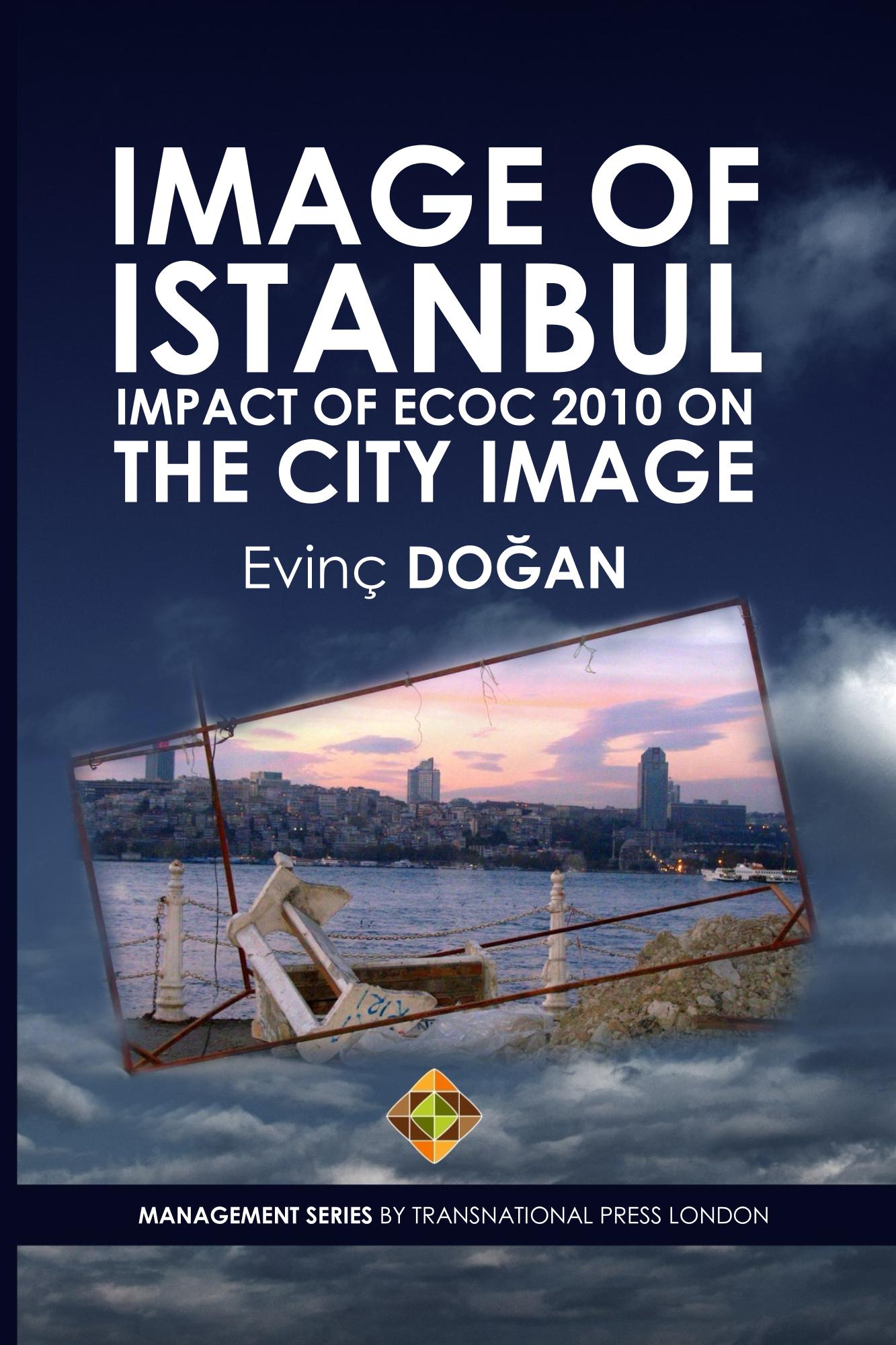 IMAGE OF ISTANBUL, IMPACT OF ECOC 2010 ON THE CITY IMAGE
by Evinç Doğan
You can purchase the book via the links below.
paperback | ISBN: 978-1-910781-22-7 : Buy from Lulu | Buy at Amazon
hardcover | ISBN: 978-1-910781-23-4 : Buy from Lulu | Buy at Amazon
Kindle version | Buy at Amazon
eBook version | Buy at CEEOL
Find it on Facebook
Istanbul "took the stage" as one of the three European Capital of Culture (ECoC) cities in 2010. In this spectacle, the urban spaces were projected as the theatre décor while residents and visitors became the spectators. The images of Istanbul pile up in videos and posters to show the city in every aspect in which everything becomes mishmash and the message gets lost in the chaos. While Istanbul is depicted as a mystified city through Orientalist representations, this image of Istanbul moves between the opposite ends of the contrasting pairs, and in contestation.
"Culture, defined as making sense of the world (Hall, 1997: 2), is an integral part of branding a place, which involves cultural exchange (Anholt, 2005: 140). Mega-events may be used as forms of advertising for city marketing and branding, where the signification is not only about production of meaning but also staging of the meaning. The cities hosting mega-events can be turned into the protagonists of the spectacle by showcasing their cultural products as well as cultural being. Thus, what staged there are the city, its image as well as the events. The mega-events are helpful to spread the word about the city, but the meaning is created also through imaging the city and positioning this image in the minds of the people."
CONTENT
Introduction

Chapter 1: Understanding and dissecting the city image

Chapter 2. Marketing the city and the city image

Chapter 3. Istanbul: European Capital of Culture 2010

Chapter 4. Posters of Istanbul 2010

Chapter 5. Istanbul in between

Conclusion

ABOUT THE AUTHOR: Evinç Doğan
Evinç Doğan holds a PhD in Management and Development of Cultural Heritage from IMT Institute for Advanced Studies Lucca (Italy). Graduate of Istanbul Technical University and Bogazici University, she has been a visiting research fellow at Regent's University London, Kadir Has University and the University of Belgrade. Her research interests include place marketing, city branding, cultural heritage, tourism, and visual culture.
Transnational Press London | All rights reserved