The Smell of Wet Bricks
£14.50
Description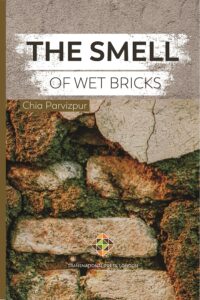 The Smell of Wet Bricks
by Chia Parvizpur
Published: 26 August 2018
You can also purchase the book via the links below.
Paperback: ISBN: 978-1-910781-86-9: Buy at Amazon | Talebe.com'dan al
Digital: Read Kindle version | Talebe.com'da oku
The Smell of Wet Bricks is a pioneering short novel in English by a Kurdish author. "The smell of wet bricks" is a fresh voice from a region marked by violence and wars over a century. An author from the Eastern Kurdistan, Parvizpur "craves to become the voice of a rich repository of powerful stories."
Excerpt:
"His life was not empty of excitement; never did he have a monotonous life, and, even now that his body is lying in a corner thereunder a tree, never will he be immune from menace. Wanderer, nomad, homeless, or whatever you may call him will not make a change in his path, since he is an emperor. Nothing else matters to him except for his mission. He is in thorough possession of freedom and, equally, emancipated from any kind of blameworthiness."

…

"The girl closes the notebook. She thinks about the day that she can go to Resho's room to be exposed to his inspirations. She would smell the bricks of his room's wall from which Resho detached its plasters to pour water on them. He loved the smell of wet bricks."
About Author:
Chia Parvizpur is a Kurdish author born in Sanandaj, Eastern Kurdistan. He plays Tamura and teaches English for a living. Having studied English Literature with the intention of writing creative works of fiction in English, he opts for reviving his folk culture, myth, and history. In this way, he desires to unearth erstwhile pangs that would otherwise remain veiled and repressed in the labyrinths of time and place.
Product Details:
ISBN: 9781910781869
Publisher: Transnational Press London
Published: 27 August 2018
Language: English
Pages: 116
Binding: Perfect-bound Paperback
Interior Ink: Black & white
Weight (approx.): 0.17 kg
Dimensions (approx.): 12.7 x 0.7 x 20.3 cm
Additional information
| | |
| --- | --- |
| Weight | 0.17 kg |
| Dimensions | 11 × 18 × 1 cm |